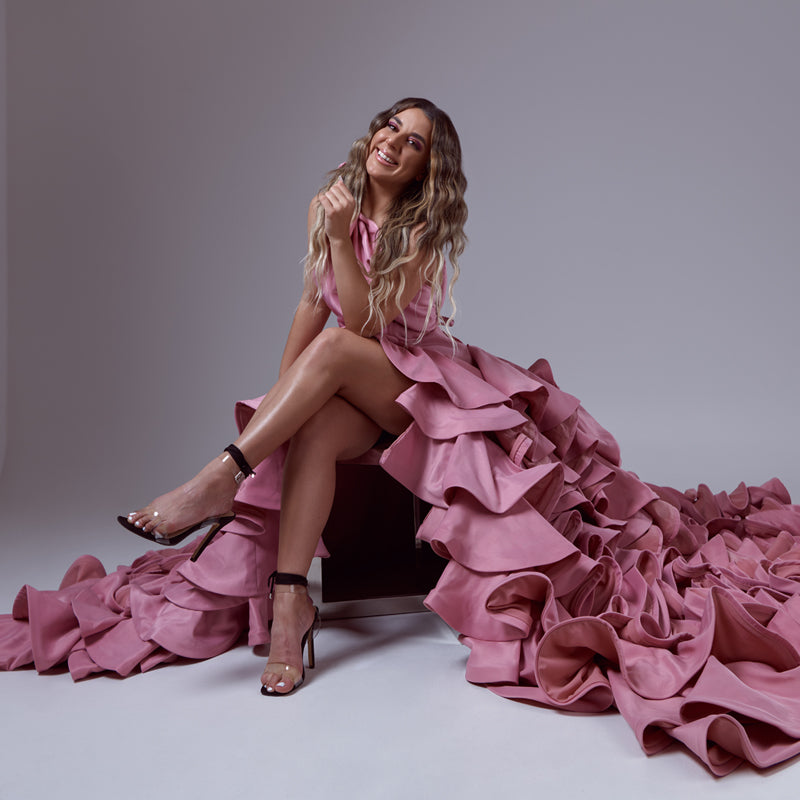 OUR STORY
Steph Audino has been at the forefront of the Australian fashion industry for years. As an iconic celebrity couture designer, Steph creates timeless, effortless, and unique womenswear with the intention to make all women, no matter what size, shapes and colour to exude confidence.

Focusing on intricate detailing; the brand's designs remain uniquely feminine yet sexy. Experimenting with fabric techniques from delicate hand embroidery and hand beading to developing custom designed pieces, the concept of 'couture, unique and one of a kind' is something that remains core to the brands DNA.

Steph Audino's career in fashion began at the ripe age of 16 where she started making her own custom clothing. In 2011 the designer launched her first RTW collection, and 2014 was a promising year for Audino as she showcased internationally at New York Fashion Week.

Steph has worked with clients all over the world and her designs have been seen in Vogue Magazine, New York Fashion and on celebrities & influencers Ariana Grande, Brighton Sharbino, Olivia Culpo, Ashanti, Michelle Williams, Sofia Reyes, Kristen Hancher, Annie Le Blanc, Draya Michelle, Liane V, Indiana Massara, and graced the world stage at Miss Universe in Thailand and Las Vegas, representing Miss Universe Australia Caris Tiivel and Olivia Rogers.

Empowerment through Clothing Steph's mission is to fill the large gap in the market for stylish, wearable garments that make women feel confident and beautiful. Steph wants her clients to feel confident and inspired to take on the world whenever they step out in a Steph Audino creation.
Discuss Your Dream Gown